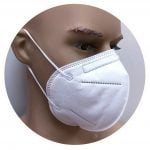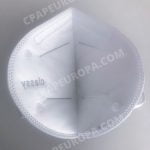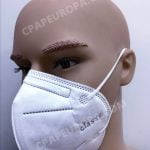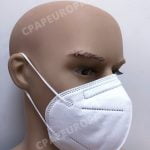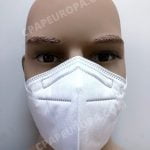 Medical Face Mask / Respirator KN95 – FDA & CE Approval (COVID-19) – 10 pc
€60.00
KN95 medical mask approved for COVID-19 by CDC – 1o pc
Mask application: Civil Protection
Material: Polyurethane
Certification: FDA, CE, EN149: 2001
Filtering: ≥95%
N95: American NIOSH dust mask standard, detailed parameters are consistent with Chinese standard KN95. The KN95, N95 and FFP2 standards are just different names for the same protection level of masks.
PLEASE NOTE:
Package includes 10 pc
Description
Description
Medical Face Mask / Respirator KN95 for Coronavirus protection
The KN95 face masks and filtering facepiece respirators (FFR) — often called disposable respirators — are subject to many strict regulatory standards around the world since the outbreak of the new Coronavirus pandemic. The standards specify certain required physical properties and protection characteristics.
KN95 masks are tested and certified by the National Institute for Occupational Safety and Health, or NIOSH, a research agency that is part of the Centers for Disease Control and Prevention. On Friday, the F.D.A. issued an emergency use authorization for KN95 masks. Regulated by the Chinese government, they are almost identical in performance to N95 masks. (1)
During pandemic or emergency situations, health authorities reference these standards when making respirator recommendations, stating, for example, that certain populations should use an "N95, FFP2, or equivalent" face mask.
Performance standards:
• N95 (United States NIOSH-42CFR84)
• FFP2 (Europe EN 149-2001)
• KN95 (China GB2626-2006)
• P2 (Australia/New Zealand AS/NZA 1716:2012)
• Korea 1st class (Korea KMOEL – 2017-64)
• DS (Japan JMHLW-Notification 214, 2018)
Face masks for Coronavirus certified as meeting these standards can be expected to function very similarly to one another, based on the performance requirements stated in the standards and confirmed during conformity testing.