Looking to change your Inogen One G3 oxygen concentrator's display language? Unfortunately, this useful information is not included in the Inogen G3 user manual, while many of our patients require it.  Here is how to change do it in just 7 easy steps!
Here's how you can change the Inogen G3 Language setting in just 7 easy steps:
Make sure the Inogen G3 is turned off;
Plug the Universal Power Supply into the Inogen One G3 and then into a main outlet;
Hold the Audible Alarm Button and the Display Backlight Button together until the device's screen starts to display "Mode Select: Normal". You are now the Administrator in the main menu;
Press the Triangular Plus button until "Mode Select: Language>" is displayed.
Press the Alarm button
Press the Plus button until "Language: English" (or the language of your choice) is displayed;
Press the Alarm button to confirm and exit the admin menu.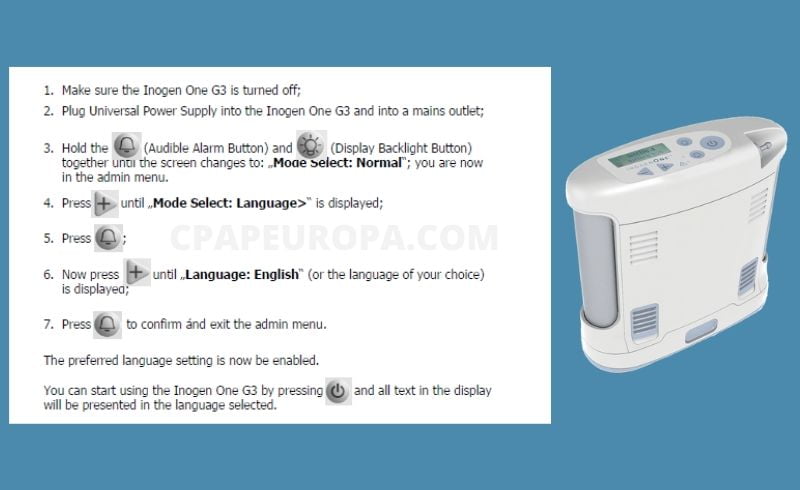 That's all! The preferred language setting is now enabled!
You can start using the Inogen One G3 portable oxygen concentrator by pressing the Power button and all text in the display will be presented in the language selected.
Other useful articles