Sale!
ResMed AirTouch F20 Cushion (6-Pack)
What's in the box:
6 replacement memory foam cushions for the AirTouch F20™ full-face mask;
Please note: each F20 Cushion should be changed on a monthly basis.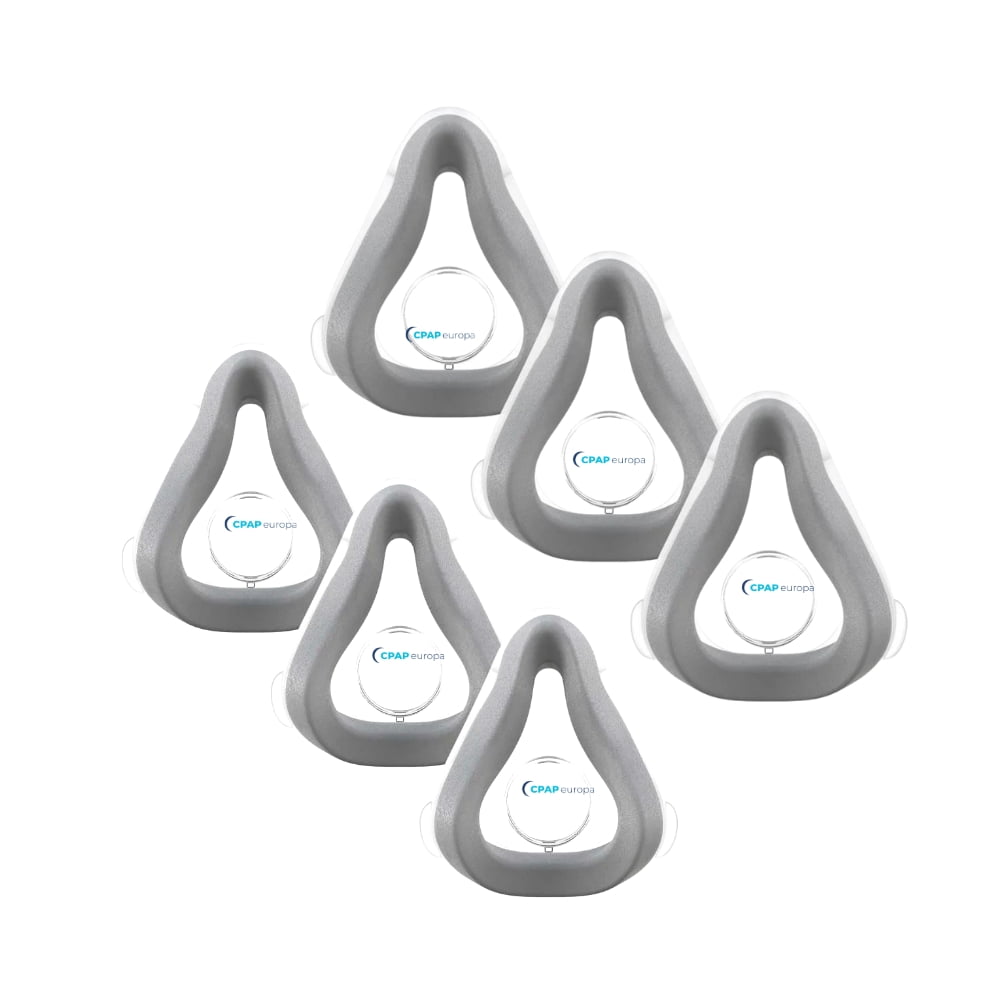 Please select the cushion size in the options.
Available in a 1-Cushion variant here.
Available cushion sizes: Small, Medium, Large.
Description
Description
ResMed AirTouch F20 Cushion (6-Pack)
Includes a Pack of 6 (six) replacement cushions for the AirTouch F20 masks for Him and for Her.
Purchasing this 6-Pack you save big compared to purchasing each cushion individually.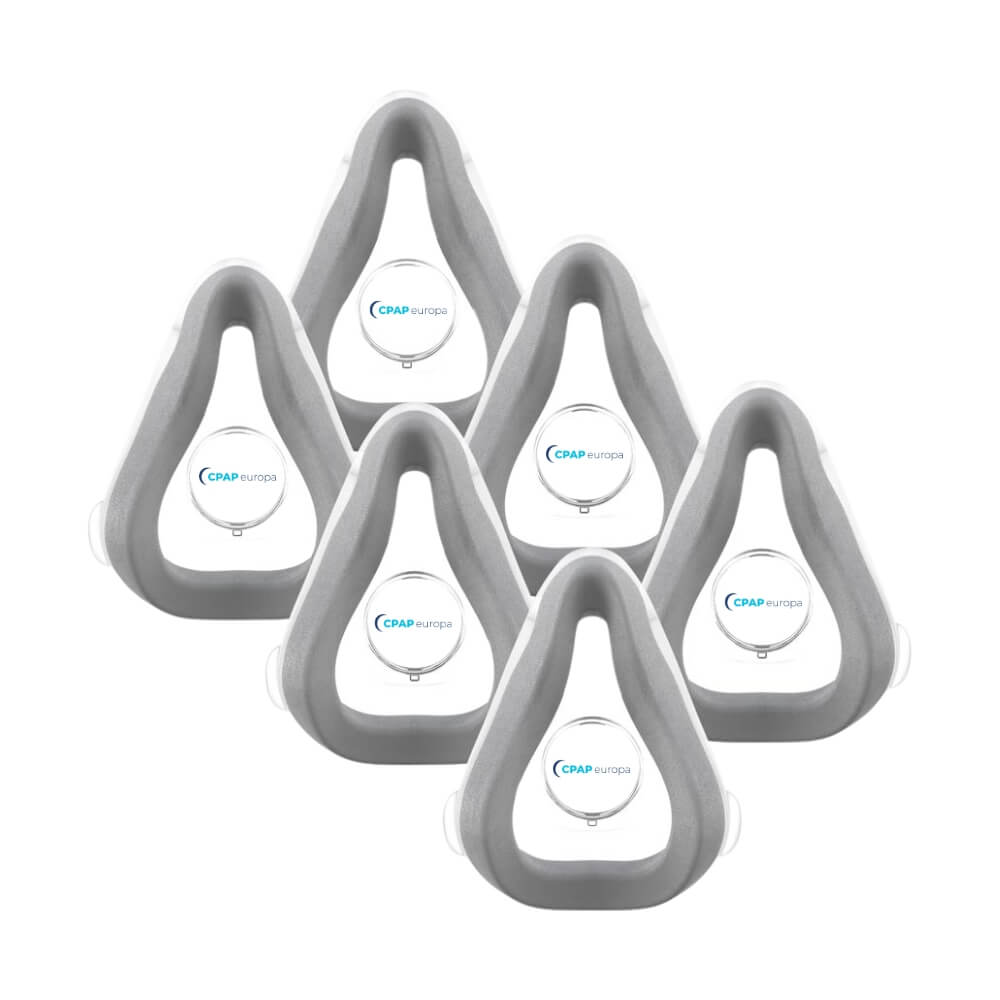 The softest CPAP cushion on the market
The AirTocuh F20 cushion in hands down the softest cushion ResMed has ever had the pleasure of launching on the market;
The UltraSoft memory foam cushion technology is the perfect combination of comfort and performance;
AirTouch F20 will give you unparalleled comfort and a light, breathable seal – even at high pressures (4-20cm H2O)

The modular frame design allows you to easily switch between AirTouch 20 memory foam and AirFit 20 InfinitySeal cushions, without removing the mask frame.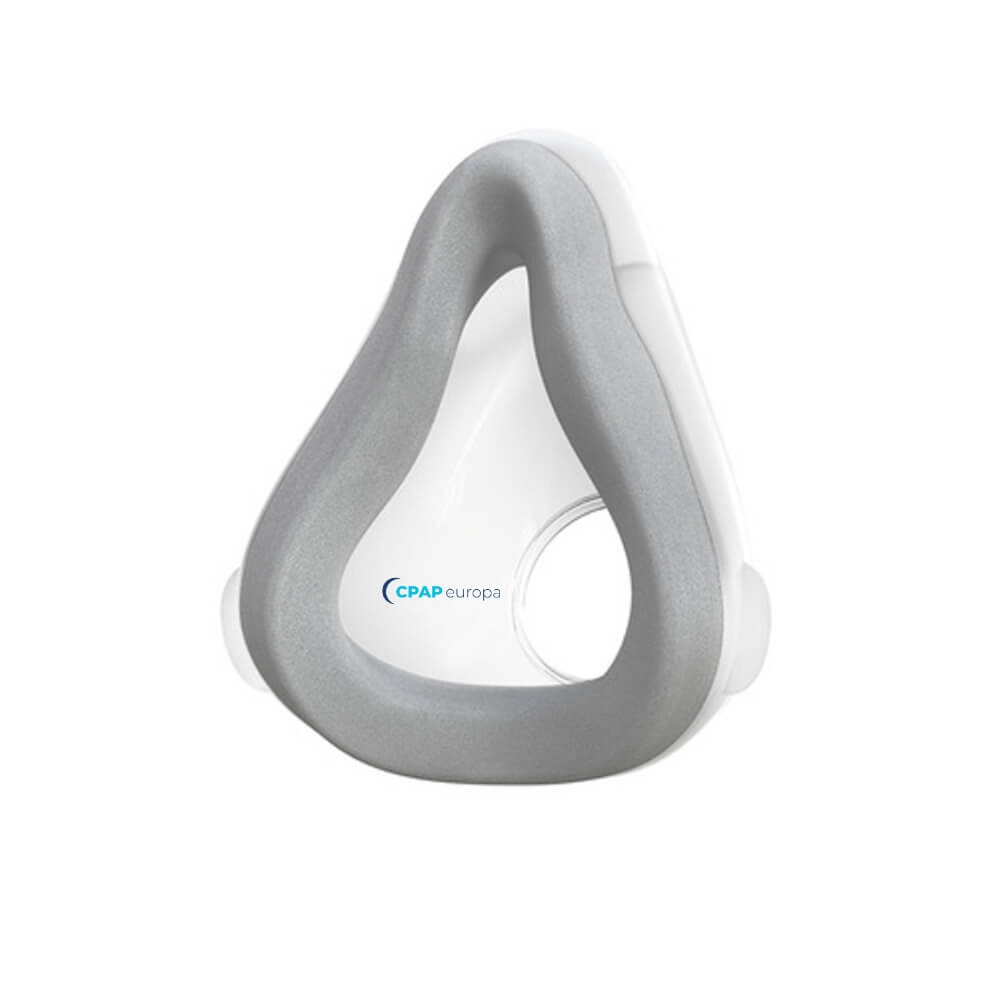 IMPORTANT
The foam of the F20 Cushion should never be washed on rinsed in water.
Technical specifications
Technical specifications
Latex, PVC, DEHP, Phthalate – NO
Supported Therapy Pressure: 4.20 cm H2O
Included in the box: 3 x F20 Cushions
Made by: ResMed
Reviews (2)
Reviews