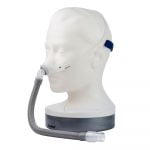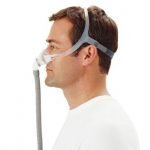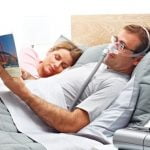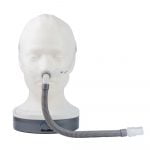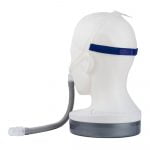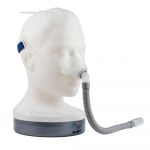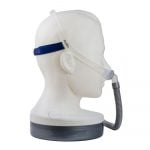 ResMed's Swift FX Nano Nasal CPAP Mask
€105.00
The Swift FX Nano presents a unique blend of compact nasal cushion and lightweight headgear for unparalleled seal and performance. Outranking any other traditional CPAP nasal mask in its range, the ResMed Swift FX Nano comes in all sizes. The mask is made of only three parts, making maintenance and assembly a breeze. The Swift FX Nano is the ideal travel companion as it is extremely lightweight, made of soft materials and featuring a sleek streamlined design.
Description
Description
ResMed Swift FX Nano Nasal CPAP Mask with Headgear
At first glance, the Swift™ FX Nano nasal mask may look small compared to its brethren, but make no mistake — this mask is a top performing model delivering highly effective sleep apnea therapy. The Swift FX Nano comes with all the best features that set es Med apart from the crowd: the ease of fit, reliable performance and breathing comfort. The mask sports an open, ultra-lightweight and streamlined design.
The ResMed Swift™ FX Nano is a nasal mask designed to improve comfort and ease of fitting. Its simple yet powerful design comes with the following features:
Features
Feather soft
ResMed's masks are famous for their comfort. The Swift FX Nano is no exception. Cushioned where it meets your face, the FX Nano nasal CPAP masks is so light and comfortable that you won't even notice that you are wearing it. And, with it you can say goodbye to facial marks!
Whisper quiet
The mask releases the air you breathe quietly away from you and your partner.
Easy to use
The Swift FX Nano comes with easy-to-adjust straps that stay put once you've set them just the way you want them. Once set, you can forget about them completely!
Simple
This CPAP nasal mask is made easy to wear and easy to clean. This means that you can save time from adjusting and maintaining your sleep apnea gear more easily than ever.
Premium performance
When in comes to premium quality ResMed masks, one thing is certain: you get the minimalist design combined with cutting-edge technology.
---
Package includes:
Complete Mask
Nasal Cushion
Headgear
Short Tube
Soft Wraps
Technical specifications
Technical specifications
Downloads
FAQ
FAQ