SOMNOscreen Plus PSG+AASM (DEMO)
€ 8,424.00 (Free EU/UK Shipping)
A FULL STATIONARY PSG SYSTEM IN THE PALM OF YOUR HAND
SOMNOscreen Plus is a full stationary PSG system in the palm of your hand. With powerful customisable reporting and designed with simplicity in mind, SOMNOscreen Plus gives you the options to select only the date you want to analyse, in the order you want and even add your own branding in the header. With the custom report builder you can make your own design with total freedom. The possibilities are nearly endless.
DEMO Unit
Description
Description
SOMNOSCREEN PLUS


FEATURES
17 Channel Headbox with 12 EEG/EOG, Ground, Reference, Continuous Impedance, 2 EMG;
OPTIONAL – 32 Channel Headbox with 25 EEG/EOG with continuous Impedance, 6 Differential, 1 ECG;
2 PLM;
Pressure (Flow & Snore);
Flow Thermistor;
Effort (Thorax / Abdomen);
SpO2, Pulse rate;
Body position;
Movement (Sleep / Wake Determination);
CPAP/BiPAP – Pressure;
Microphone;
Wireless data receiver.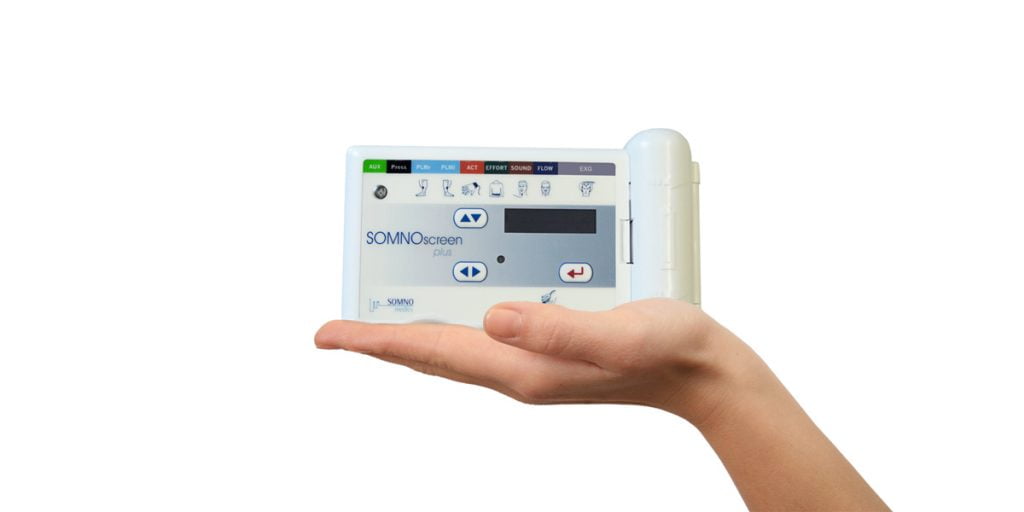 About the SOMNOscreen Plus

With over 5,000 devices sold and permanently refined for 15 years: The SOMNOscreen™ plus stands for proven and reliable quality in polysomnography. 
The SOMNOscreen plus is a compact In-Lab PSG system with 33 channels that is upgradable to 58 channels. It offers the maximum flexibility in diagnostics. Whether you are analyzing the measurement according to the AASM standard or configurations for specific studies the SOMNOscreen™ plus can be upgraded at any time and offers the possibility of performing PG screenings, outpatient and stationary PSGs and even certain neurological applications using the EEG 32 headbox.
Thanks to the built-in data transmitter, the SOMNOscreen™ plus always works wirelessly – allowing your patients to move around freely. In addition, the measurement is saved on the on-board memory card. 
We also offer extensive video options that will ensure you can offer reliable, industry leading sleep studies night after night.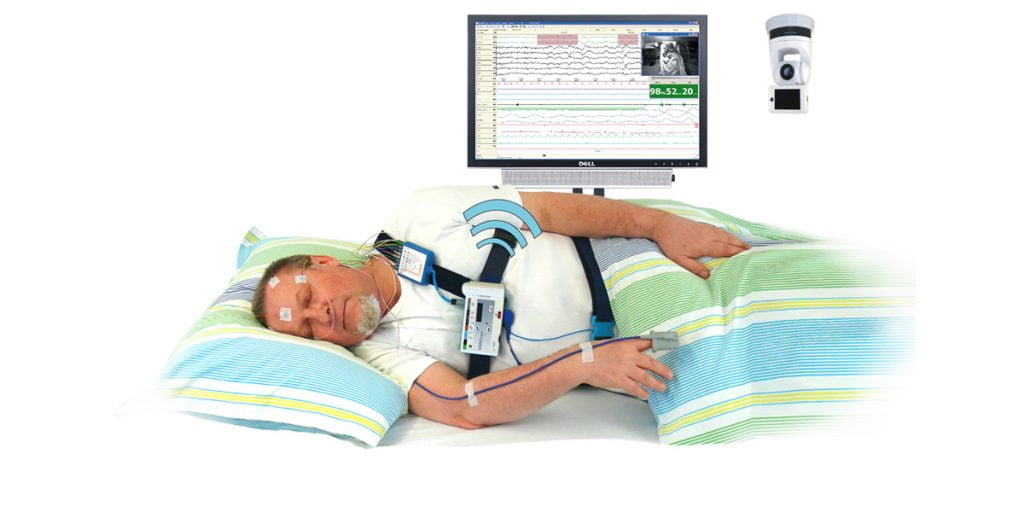 Reviews (0)
Reviews