Portable Oxygen Concentrator Inogen G5 (Dual Battery)
€ 3,500.00 (Free EU/UK Shipping)
6 liters per minute
FFA approved for in-flight use because it is lighter and contains no pressurized oxygen.
Dual battery (16-cell) version. For single battery version, click here.
The latest model in the most successful G series portable oxygen machines for travel is now here. The innovative Inogen Oxygen G5 offers the most oxygen per pound a portable oxygen concentrator can deliver. Designed extra compact and lightweight, the Inogen One G5 delivers varying flow settings from 1-6 and and is built for 24-hour use wherever you are. This portable oxygen concentrator comes with an easy-to-read LCD display and simple control functions for every patient.
Description
Description

Inogen's patented Intelligent Delivery Technology ensures your oxygen therapy is delivered efficiently and effectively in all modes of use. In fact, the Inogen One's oxygen delivery systems are clinically proven to provide the necessary oxygen for most ambulatory patients during all phases of daily activity and during sleep. Recommended for 24/7/365 use.
Intelligent Oxygen delivery technology at night
Unlike other oxygen systems, the Inogen One is one of the only portable oxygen systems proven to work for users during rest, exertion, and sleep.
As your breathing rate slows, Inogen's Intelligent Delivery Technology increases each oxygen bolus dose.
The G5 detects even shallow mouth breaths at night, and triggers a bolus dose of oxygen based on a fixed minute volume.
Inogen is the pioneer in portable oxygen technology offering a more powerful and efficient O2 therapy on-the-go than its predecessor models from the G series.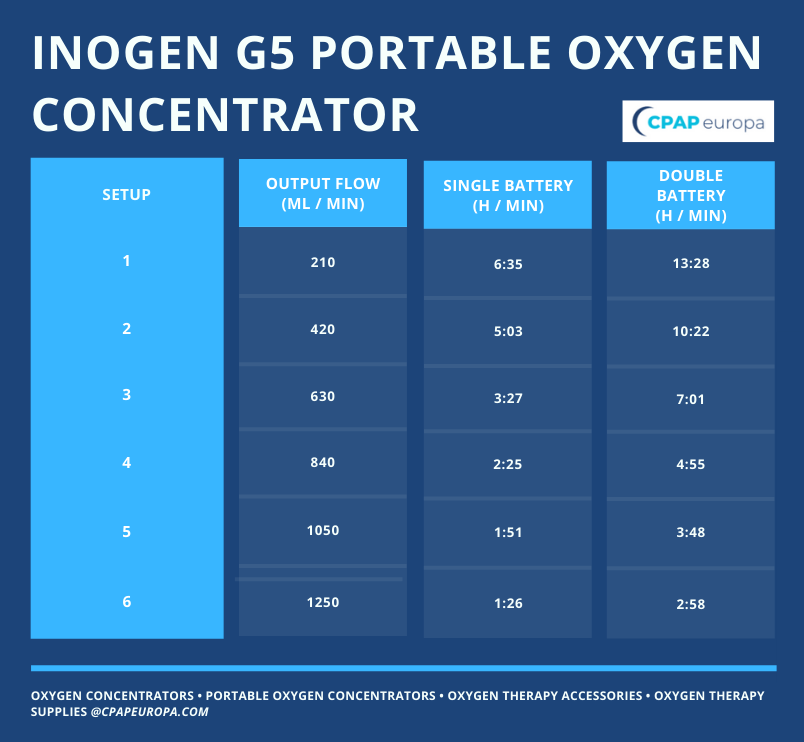 Lightweight and Quiet
The Inogen One G5 offers the most oxygen per pound for a portable oxygen concentrator on the market today.
With its compact and lightweight design, the Inogen One G5 provides varying flow settings from 1-6 and is designed for 24-hour use. This bestselling portable oxygen concentrator has been designed with easy-to-read LCD displays and simple control functions.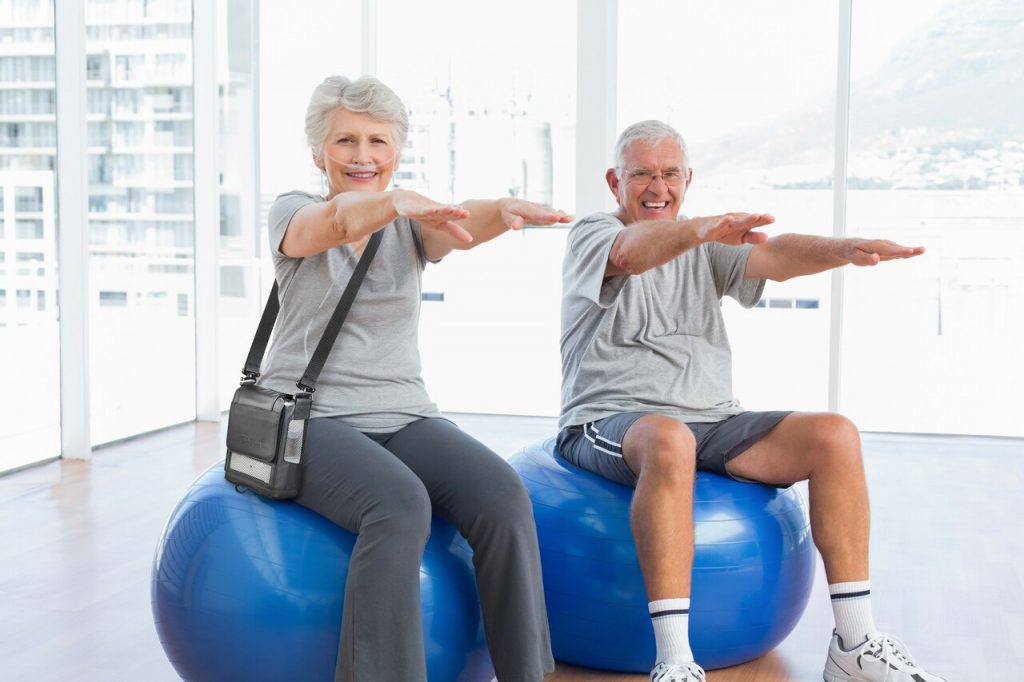 Why Inogen G5?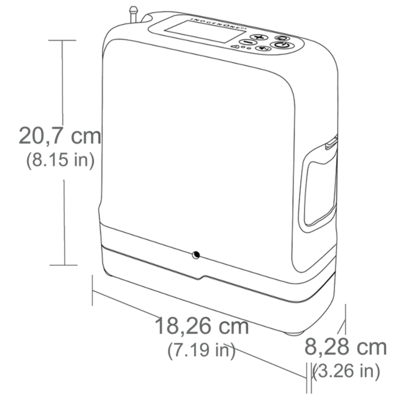 At only 2.5 kgs (5.7 pounds) with the 16-cell DOUBLE life battery Inogen G5 delivers up to 10 hours of oxygen usage
Inogen G5 comes direct from the global market leader in portable oxygen concentrators with more than a million units sold worldwide in more than 45 countries;
Inogen is the leader in the POC market;
Superior product reliability and decreased maintenance costs;
More peer-reviewed and published clinical studies surrounding the model Inogen G5 line than any other available portable oxygen equipment.
Why choose POC instead of a stationary oxygen concentrator?
The reason for choosing a portable oxygen concentrator (POC)  instead of a stationary one are several:
Easier travel while on oxygen therapy;
Can be taken everywhere you go, including on a plane;
Cash sale viability;
No oxygen tanks and decreased inventory complexity.
Tested, Reviewed, and Validated
Peer-reviewed clinical studies have validated Inogen G5 for patients for everyday use, for travel, and even while sleeping – the space traditionally reserved for continuous-flow oxygen devices.
Product specifications
Product specifications
Oxygen Flow
Pulse dose delivery system
Six flow settings: 1-6
Weight
2,2 kg. (4.7 lbs.) (includes single battery)
Size
Length: 18,26 cm. (7.19 in.)
Width: 8,28 cm. (3.26 in.)
Height: 20,7 cm. (8.15 in.) (includes single battery)
Noise Level
38 dBA*
Battery
Single Battery up to 6.5 hours
Double Battery up to 13 hours
Power
AC Power Supply 100-240V, 50-60Hz (auto sensing to allow worldwide use).
DC Power Cable: for mobile use.
Operation
Simple control functions and easy-to-read LCD display.
Order your Inogen G5 POC with Express Worldwide Shipping
Order your Inogen G5 POC with Express Worldwide Shipping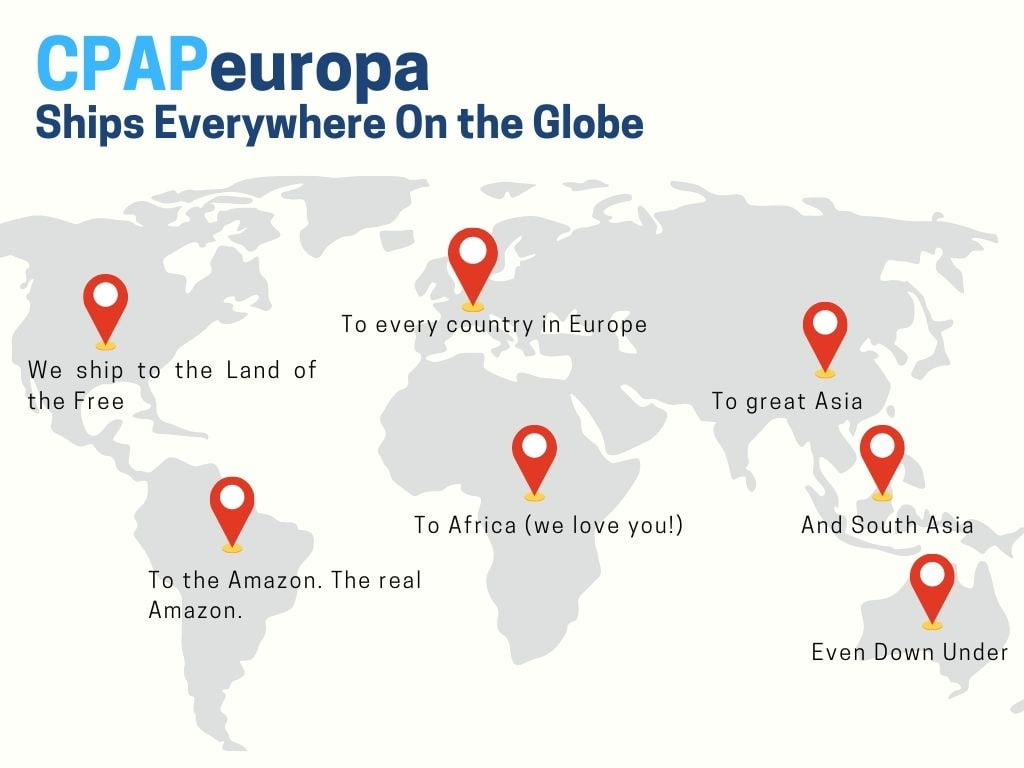 Reviews (0)
Reviews