Power Cord (Power Supply) for ResMed AirMini CPAP Machine
€ 135.00
The AirMini™ 20W Power Supply (power cord) allows you to connect and power your portable AirMini CPAP to every wall outlet with an external wall charger. This power supply is designed specifically for use with the AirMini CPAP and is 180 cm long!
Designed specifically for ResMed AirMini
Works internationally (adapter is not included)
Description
Description
This 20W AC Power Supply is for use with the ResMed AirMini travel auto CPAP device. One end connects to your AirMini CPAP while the other plugs into the wall outlet.
Length: 182 cm / 6 ft
Weight: 28 g

Please note: this power cord is only compatible with the ResMed AirMini CPAP.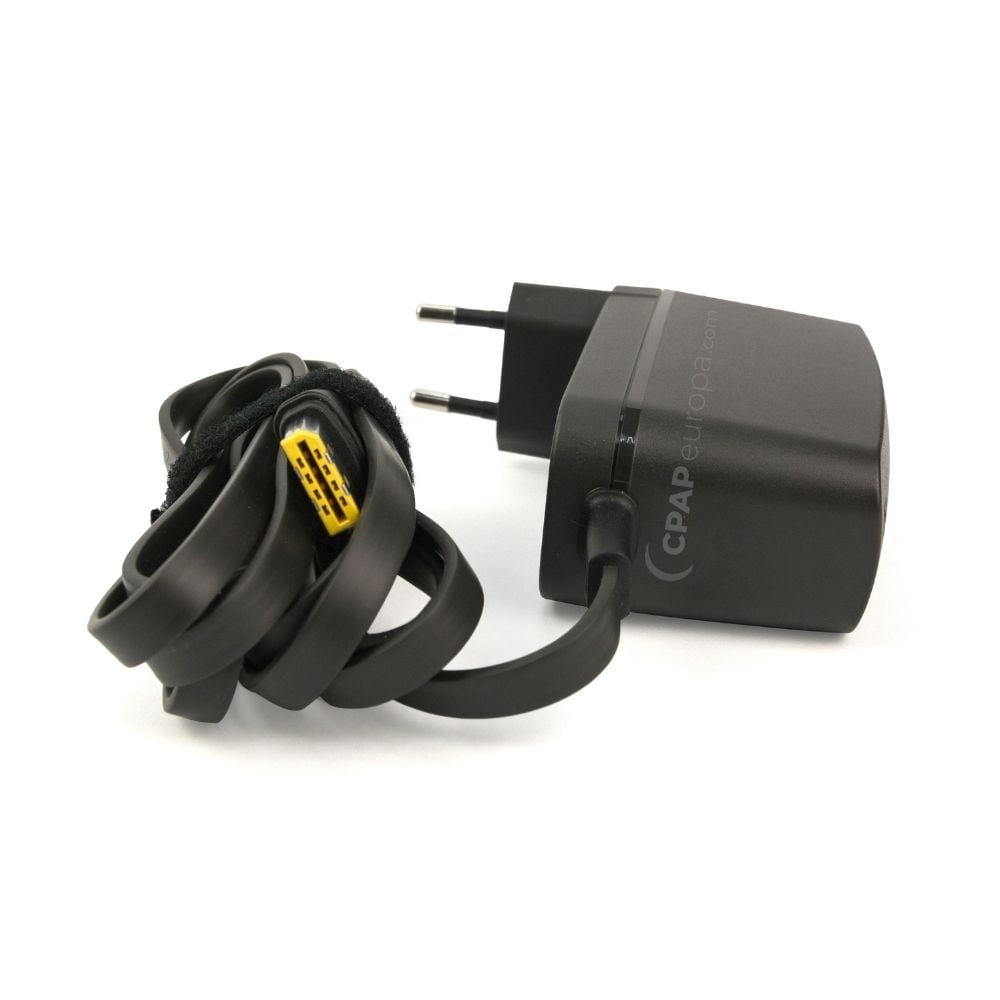 Reviews (0)
Reviews