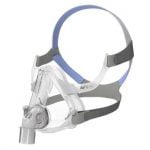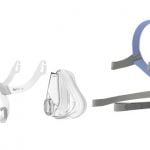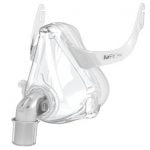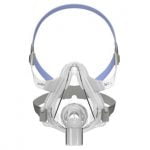 ResMed AirFit F10 Full Face Mask
€148.00
The Airfit F10 is a masterpiece of CPAP mask design, upgraded for user comfort, ease of use and overall performance. Small and lghtweight, the F10 is 15% lighter than the market-leading full face mask and is preferred in terms of seal, peaceful sleeping environment and effective sleep apnea therapy.
Description
Description
ResMed AirFit F10 Full Face Mask
The ResMed AirFit™ F10 is the quietest full-face mask providing unparalleled comfort and ease of use. Compact and lightweight, the F10 is 15% lighter than the market-leading full face mask, preferred by patients in terms of seal, peaceful sleeping environment and overall performance. With the AirFit F10 your sight is not affected like it is with lesser masks, allowing you to wear glasses, read your book and watch TV in bed with your mask on!
Features
Small and lightweight mask providing a clear line of sight;
Dual-wall Spring cushion for a secure seal and comfortable fit;
SoftEdge headgear with slim straps for better comfort and fewer facial marks;
Easy-to-assemble 4-part construction;
Diffused venting gently detects the exhaled air away without disturbing your partner.
Ultimate comfort 
The ResMed F10 full face mask is probably one of the most comfortable ResMed CPAP masks ever designed. Small, lightweight and comfortable to wear, the F10 come packed with comfort-features such as the SpringAir cushion – soft and easy to fit on your face. The patented SoftEdge headgear comes with slimmed-down straps delivering optimal comfort and fewer facial masks.
Proven performance
The one-of-a-kind frame and headgear of this sleep apnea mask work together to ensure remarkable stability and overall performance. Studies have revealed that patients prefer the F10 over the market-leading compact full face mask in terms of seal.
One of the quietest full-face masks
The circular diffused venting of the F10 intelligently redirects the exhaled air away from your face and your partner, creating a quiet and peaceful sleeping environment for both of you.
Built-in convenience
The quick-release elbow design features integrated side buttons that allow for easy detachment of the mask from the tubing. This convenient design makes it easier to get up during the night without even removing your mask.
Package includes:
ResMed F10 in Selected Size
Headgear
Technical specifications
Technical specifications
Downloads
Downloads
FAQ
FAQ