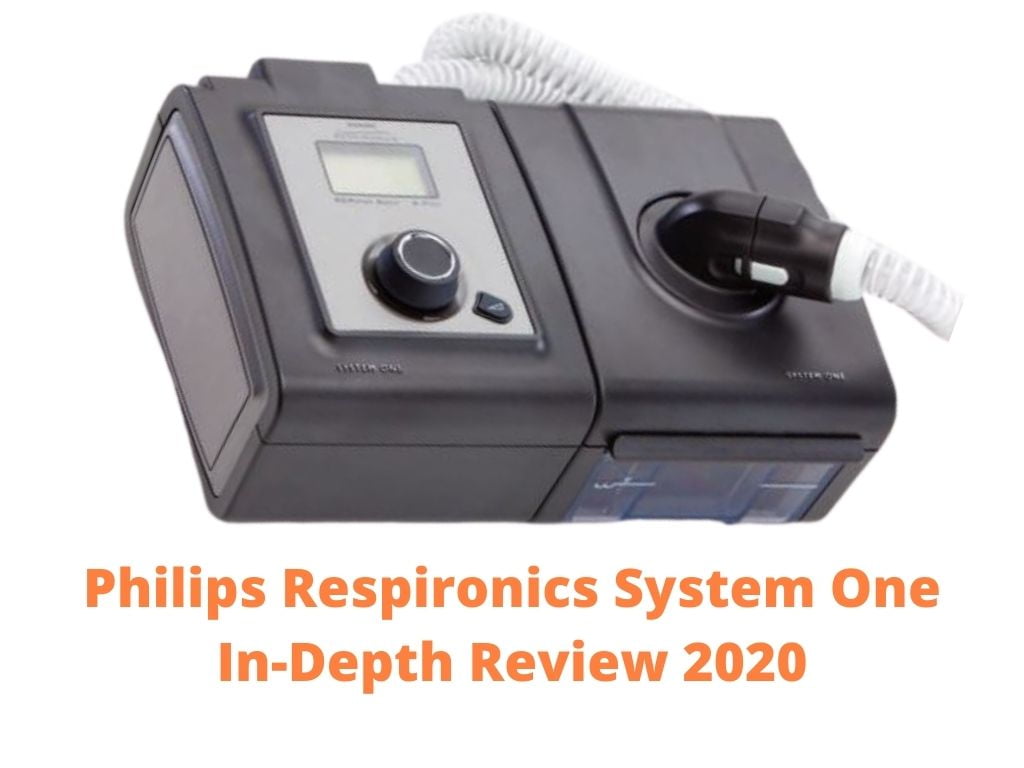 Philips Respironics System One: Review & Price
One of the most sold out CPAP machines in the US market, the Philips Respironics System One CPAP is a popular sleep apnea device with a huge market share. Today we will look into what made that machine the bestseller it is while providing a brief review of the Philips System One pros and cons. Hold tight, this is going to be short, but epic!
What is Philips Respironics System One?
System One is a standard CPAP (Continuous Positive Airway Pressure) device boasting effective and comfortable sleep apnoea therapy at home. Among the main benefits of this Philips device is the simple and user friendly and quiet operation. The device features an advanced apnea-detection system monitoring the apnea-hypopnea index through the night, as well leak events, flow and respiratory effort-related arousals (RERAs), which comes handy for sleep specialists to keep track of ongoing therapy. This CPAP is also rather portable (although not specifically a 'travel cpap') and is easy to take along with in carry-on luggage.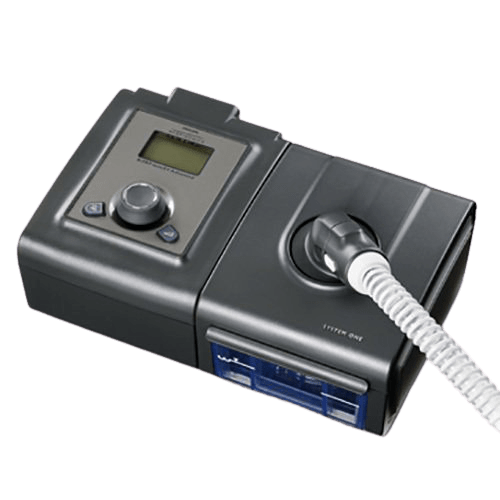 Pros
The Philips Respironics System One is primarily designed with natural sleep in mind, while giving the user a simple and easy-to-understand interface and settings. One of its main pros, though, is its quiet operation and lightweight main body. Humidification options are also available with this Respironics series made and assembled in the USA.
Cons
Not as advanced as some of the latest Resmed CPAP machines like the Airsense 11 tailored to a specific therapy type and patient. In addition, to achieve full seal, the user may need to get the proprietary Philips ComfortGel Blue mask, which is something redudant in other leading CPAPs, like the Resmed Airsense 10 Auto, for example. The biggest con? It is discontinued. You cannot order the Philips Respironics System One anymore — at least not from CPAP retailers in Europe and the USA.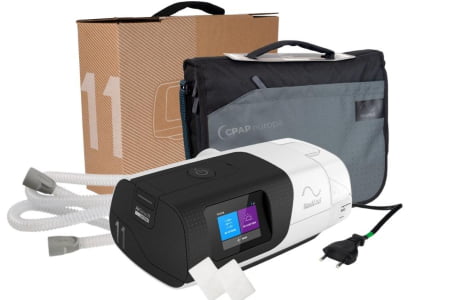 <<Check out AirSense 11 here>>
How does the Philips Respironics System One CPAP perform?
The overall performance of this device is more than satisfactory as it manages to provide the sleeper with a steady, gentle flow of air as per the prescribed therapy pressure. If you're looking for a popular CPAP device to keep your airways open, this will do the trick. Add to that the included comfort features such as the Philips C-Flex algorithm, and your needs will be met.
Are there System One Bi-level devices?
In addition to its standard CPAP line, the Respironic System One is also available in a BiPAP version. The BiPAP model delivers two positive pressure levels, including IPA (Inspiratory Positive Airway Pressure) and EPAP (Expiratory Positive Airway Pressure). Choose the BiPAP version if your doctor has prescribed it and if you would benefit from a more comfortable therapy through better adjusted ramp time to help you fall asleep faster.
Are there System One Auto devices?
The System One auto CPAP version is called REMstar and delivers a gradual pressure transition from inhalation to exhalation in order to maintain maximum comfort through the night. As its name suggest, this machine will automatically adjust the airflow to respond to your apneic events and prevent the debilitating obstruction typical of OSA. Another important difference between the standard version and the automatic version is that the auto model is that the auto CPAP can use up about 35-40% less pressure than the standard one.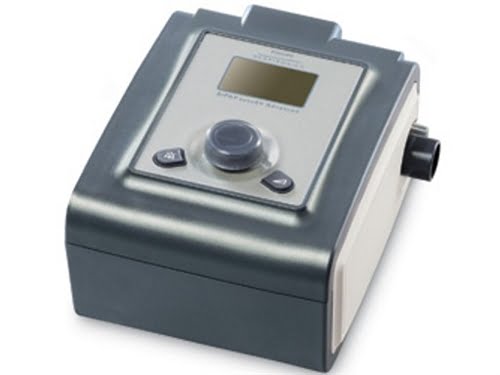 Does the Respironics System One come with a humidifier?
No, the humidifier is an optional and is hence sold separately. So if you are looking to match your Philips CPAP with a compatible humidifier, then the System One Heated Humidifier is your choice. The humidifier analyses the ambient temperature in the room as well as the user's airflow to provide the optimum humidity through the mask. The working mechanism of this advanced humidification process is called 'Dry Box' and is part of the Philips System One Humidity Control. And, it has sensors both inside and outside the humidifier to automatically adjust the humidification according to the room's ambient temperature.
Is the Philips Respironics System One available for purchase?
No matter how great a CPAP is, there comes a time for its manufacturer to say goodbye to it and make newer, better models. The same goes for the System One, unfortunately. Yes, this CPAP was popular, and innovative, and quiet — but at the end of the day, it was discontinued for newer models like the Philips Dreamstation. So no, this CPAP is no longer available for purchase in 2020 and you should look for alternatives.
Where can you buy a Respironics System One?
If you are really decided to go and find a System One out there, your best choice is probably a second-hand device sold on the popular online shopping sites. Warranty wise, this is not such a great idea as you'll be left hanging if something bad happens to the Respironics System One.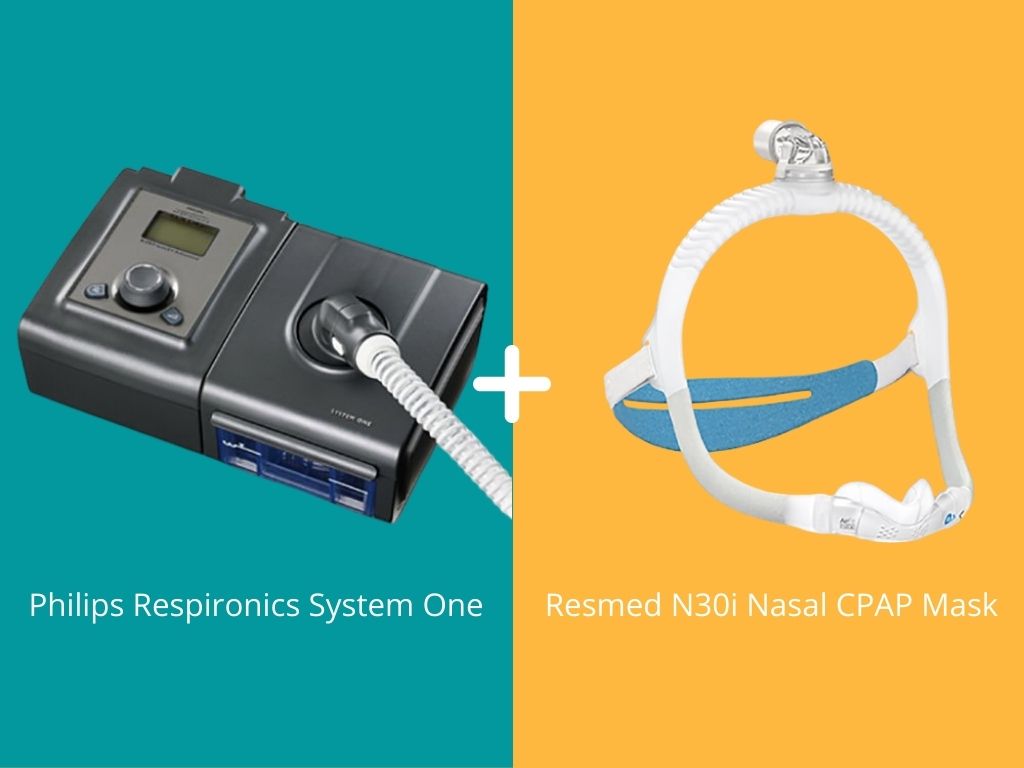 How much does the Philips Respironics System One cost?
Just like any other leading CPAP, the price of System One depends on two factors: model (CPAP or BiPAP) and humidifer. For example, Respironics System One REMStar Auto CPAP sells for about $600-700 without Humidifier in the USA. With a humidifier, its price usually reaches over $850-900. In Europe you may find sellers that offer System One for about EUR 500-600.
I live in Europe. Can I order Respironics System One here?
If you reside in Europe or elsewhere and even if you somehow find this CPAP still available in 2020, the fact is that not many sellers in the US are authorized to sell and ship Philips Respironics System One outside the US.
You can, however, purchase a brand new CPAP device at CPAP Europa with 2-Business Days Shipping to Europe and a standard 5-7 Days Shipping for the rest of the world.
<< Browse our online CPAP shop for the Newest Philips and Resmed CPAP devices>>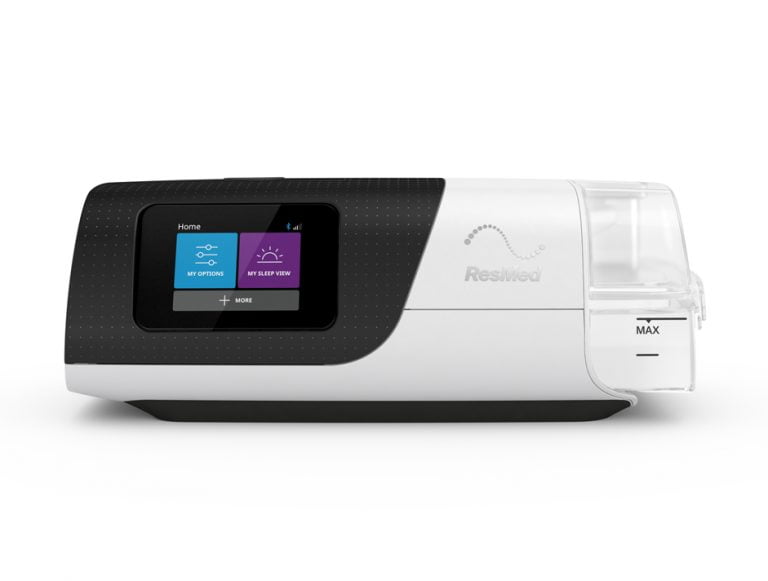 Full list of Philips Respironics System One Specifications
Enhanced performance and user comfort;
Advanced humidification system utilizing different sensors;
C-Flex pressure relief technology for added comfort;
Very Quiet CPAP for its class;
3 different 'Smart' operating modes;
Straight CPAP mode;
Proprietary Mask Fit technology;
Advanced OSA detection and intuitive reporting;
Proprietary Dry Box technology.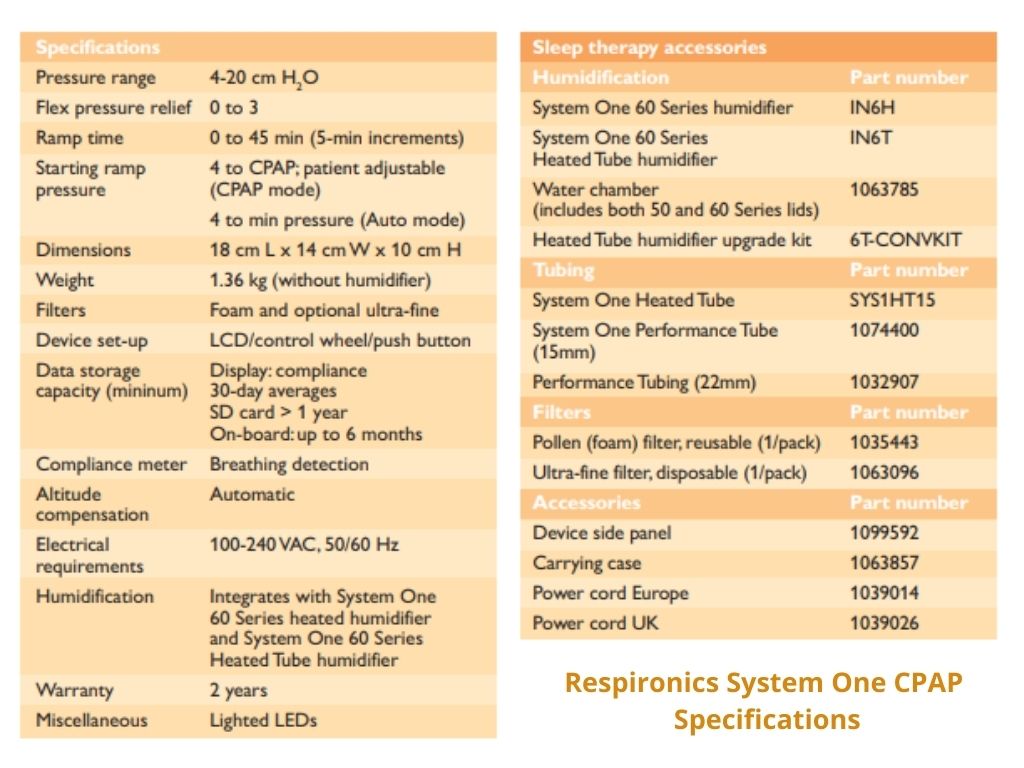 Confer with the Respironics System One manual manual.
Looking for a new CPAP? Look no further than CPAPEuropa. Here you'll find everything you need for your sleep apnea therapy. Need assistance?  Chat with us! We are here to help you!
---
Tags: philips, respironics, system one review